General Information
TEDxBuffalo 2016
Thursday, October 20
Doors @ 5:00 PM
Program @ 6:00 PM
Asbury Hall inside Babeville, 341 Delaware Ave., Buffalo, NY.
Tickets
Tickets? Yes! New this year. Details coming soon.
Subscribe to TEDxBuffalo's absolutely not spammy newsletter to know immediately when tickets are available.
Speakers
Jason Briner
Topic: Major Sea Level Rise in Near Future
Jason P. Briner is an Associate Professor of Geology at the University at Buffalo. Briner's research expertise lies in glaciers and climate, specifically in Arctic regions. His passion for Arctic environs obviously explains why, in 2005, Briner moved to Buffalo, NY. Briner has been above the Arctic Circle more than 35 times for his research, in the remote corners of Alaska, Arctic Canada, Greenland and Norway.
Web: Buffalo.edu
---
William Capozzi
Topic: Visualizing/Revisiting Meaningful and Historic Places Using VR
William Capozzi is a digital and traditional artist, musician, and woodworker. He has worked professionally for over 20 years as a 3D Modeler and Animator. History and passing along stories are of great interest to him.
Twitter: @WilliamPCapozzi
Instagram: william_p_capozzi
Web: dedicateddigital.com
---
Jim Cielencki
Topic: Discovering I knew nothing about my city
Jim Cielencki is a former pro BMX bike runner turned runner. His background is in geology, urban planning, and photography. Cielencki current works in a running store and is always looking for something new to do.
Twitter: @jimcielencki, @milebymilebflo
Instagram: jimcielencki, milebymilebflo
---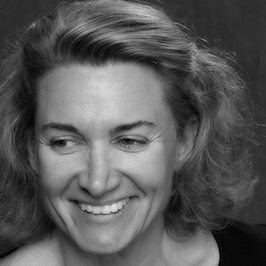 Fotini Galanes
Topic: 
Beauty and Deformity
Fotini Galanes studied at Pratt Institute and worked as an illustrator and muralist. In 2009 Fotini abandoned representational work to communicate tolerance through her sensitivity to the deformation of the human body. Now, as an exhibiting artist, her drawings are procured in private collections, the permanent collection at the Burchfield Penney Art Center and the Luciano Benetton Imago Mundi collection.
Fotini teaches art and gives workshops, lectures and lessons in values, questioning where beauty is found and identifying the importance of our individual mark making.
Portrait by PHOTOGRAPHY BY DAVID MOOG.
Instagram: fotinigalanes.art
Web: www.fotini.net
---
John H. Johnson, PhD & Mike Gluck
Topic: EVERYDATA: The Misinformation Hidden in the Little Data You Consume Every Day
John H. Johnson and Mike Gluck are the co-authors of EVERYDATA, a new book that has garnered praise from Fast Company, Information Week and Computerworld, among many others. 
John is an expert economist and statistician. He is also the founder of Edgeworth Economics, a consulting firm based in Washington, DC.
Mike is an award-winning writer and marketer who specializes in making complex topics easy to understand. He is also president of Gluckworks, a copywriting firm in Buffalo.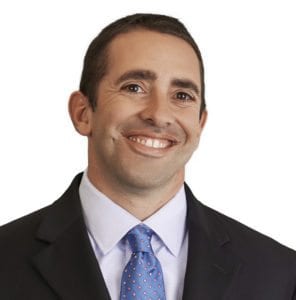 Twitter: @everydata, @MikeGluck
Instagram: johnhjohnsonphd
Web: www.johnhjohnsonphd.com, www.Gluckworks.com
---
Dr. Mark Montgomery
Topic: Retention: The Powerful Hypothetical Construct
Dr. Montgomery is a member of the Genesis Group, Coordinator of Student Success Initiatives at Alfred State College and is an Education Consultant and Retention Specialist. Dr. Montgomery, a survivor of scarcoidosis [pronounced SAR-COY-DOSIS] (a pulmonary disease and form of Leukemia) founded The Montgomery Experience which has morphed into Joseph's Experience, a local not for profit which aims to positively impact people who suffer from diseases such as Cancer and Leukemia.
---
Jamie O'Neil
Topic: Electroskip for Generative Movement
Artist and inventor working with real time video/audio and tactical media for the last 20 years. Associate Professor of Digital Media Arts at Canisius College.
Web: electroskip.com
---
Jonathan Rajewski
Topic: How the Internet of Things is Making My Job Easier
Jonathan Rajewski is the Director of the Senator Patrick Leahy Center for Digital Investigation at Champlain College. Jonathan leads cyber security and digital forensic research projects and investigations for corporate, nonprofit and governmental entities. He has a passion for helping others understand extremely complex technical topics and cybercrime investigations, which fuels his abilities to teach, empower and advise organizations on how to properly approach the ever-evolving threats on the Internet.
Twitter: @jtrajewski
Instagram: jtrajewski
Web: www.jonrajewski.com
---
Allison Sagraves
Topic: Be a Citizen Data Scientist
Allison Sagraves is the Chief Data Officer for M&T Bank, thought leader and change agent in the field of data.  Allison has a Harvard MBA and is a frequent speaker on data, leadership, and innovation. Her talk on women's leadership was named Best of 2014 by Ellevate Network. She has served on the White House staff as Assistant Staff Secretary to the President,  and is a strong proponent of the transformational power of data for public good.  With the rise of mobile devices, data is becoming democratized and Allison will talk about how we can all contribute to a better world by becoming Citizen Data Scientists. 
Twitter: @AllisonSagraves
Instagram: AllisonSagraves
---