TEDX is LOCAL
TEDxBuffalo promotes ideas that are centered in and relevant to Buffalo, by Buffalonians.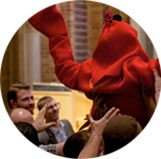 TEDx is ENGAGING
TEDxBuffalo does not have keynotes, panels, or hotel shuttles. It's a day of engaging and refreshing your brain.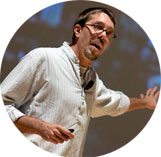 TEDx is PEOPLE
Teachers, brewers, dancers, organizers, astronomers, business leaders—all with something to say to you.
IDEAS WORTH SPREADING
In the spirit of TED, a global platform devoted to Ideas Worth Spreading, TEDx is a program of local, self-organized events that bring people together to share a TED-like experience. At a TEDx event, TEDTalks videos and live speakers combine to spark deep discussion and connection in a small group. These local, self-organized events are branded TEDx, where x = independently organized TED event. The TED Conference provides general guidance for the TEDx program, but individual TEDx events are self-organized.
Applications to speak at TEDxBuffalo 2017 are open until March 31, 2017 April 15, 2017. Click here to apply to speak at TEDxBuffalo 2017 You'll need to record a 2-minute video introducing yourself and outlining what you want to talk about. We've...
read more